Hello people of Delhi! Ki haal chaal hain? We write this article because there seems to be a problem in India's capital (flagged by our flawless backend team). They tell us you've been searching for the best hourly booking hotels in Delhi. Very often. But are still left confused because everyone's giving you different answers, or worse still, no answers at all.
"Unacceptable!"– that's what our reaction was when we heard about this. After all, all our adored Brevistay-ers must know where they can drop by at a moment's notice when they're looking for some privacy, right? All of you deserve a comfy and safe hourly booking hotel that has high quality rooms, affordable prices and open-minded staff members. Keeping this in mind, we've made a list! After reading it, you'll never have to go all Indiana Jones and search the depths of the internet for hourly hotels again. In fact, we suggest you bookmark this so you can find it instantly, in case you want to drop by or when a friend needs to get away from his loud and intrusive joint family for some time (this is India after all).
1. Hotel Nitya Maharani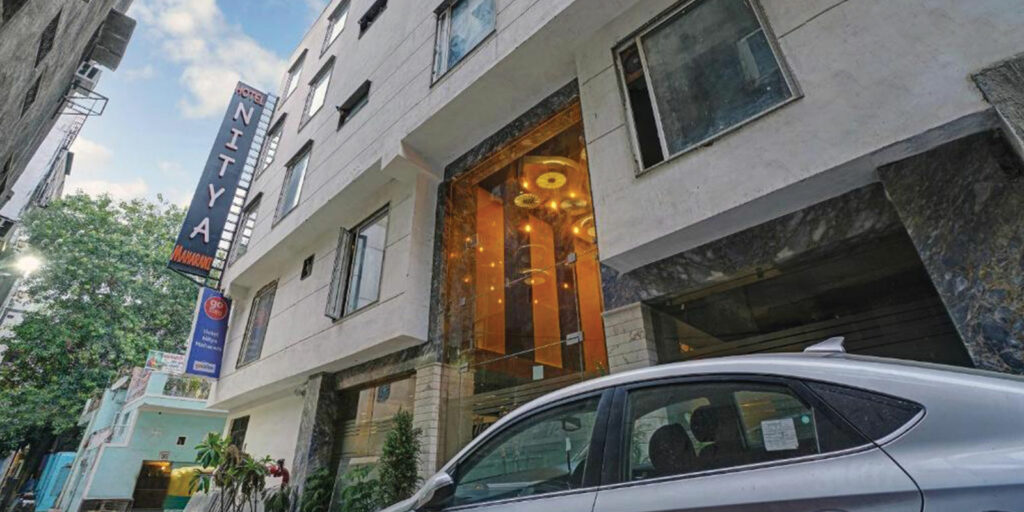 Location: Paharganj
6-hour price: ₹999 per room
Brevistay User Rating: 4.2/5
Easily located, this hourly booking hotel has the essence of Delhi all around it with the Main Bazar full of hippie shops and classic Indian food close by. And yet once you're in your room, you'll feel isolated and secure. Easy on the pockets, it has prompt room service along with some finger-licking food. If all you're looking for is a safe space where no one will hear or disturb you, you'd rate this a solid 10/10.
Click on 'here' to book.
2. Hotel Ramhan Palace
Location: Mahipalpur
6-hour price: ₹1,725 per room
Brevistay User Rating: 4.5/5
If you want an hourly booking hotel that makes you feel pampered and pristine, you've struck gold here. With amazing ambience and some fantastic interiors, rumour has it this is one of the biggest and best budget hotels you'll find in Delhi. Also, it comes with a restaurant that makes sumptuous food, a bar and 24-hour room service, making it the full package.
Click on 'here' to book.
3. Sumedha Premium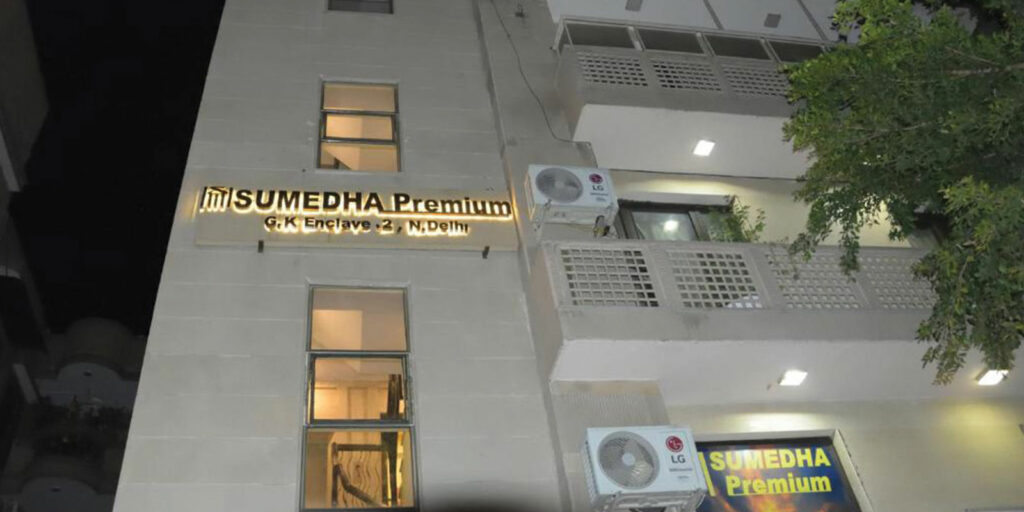 Location: Greater Kailash
6-hour price: ₹1,791 per room
Brevistay User Rating: 4.2/5
What's so great about this hourly booking hotel, you ask? It comes with a dedicated Business Centre and Conference Facilities, making it a great spot for when you're in total work mode – be it alone or with your fellow office-goers. A quaint little property that's as peaceful as it is functional, it won't tickle your fancy bone but will more than fulfil all your needs.
Click on 'here' to book.
4. Hotel Amaltas International
Location: Green Park, Safdarjung Enclave
6-hour price: ₹2,216 per room
Brevistay User Rating: 4.5/5
A simple, trustworthy hourly booking hotel that's pretty much everything you expect it to be. It's not one that makes you feel like a member of the royal family, but definitely gets the job done. Besides, it also has some great food, and if you ever happen to choke on one of their French fries, they have an on-call doctor too!
Click on 'here' to book. (Insert link to book this hotel on the word 'me')
5. Caves By Indrajeet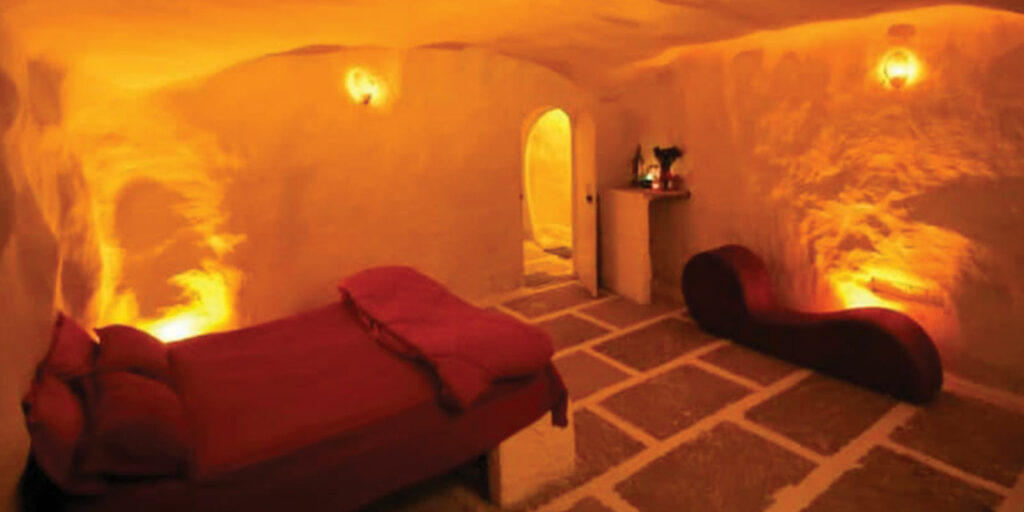 Location: Pocket 3, Sector D, Vasant Kunj
6-hour price: ₹ 3,360 per room
Brevistay User Rating: 4.7/5
Imagine a 21st century hotelier time-travelled 50,000 years into the past, took one of our forefathers' set of caves, and turned it into a bed & breakfast for the local Sapiens community – that's pretty much what Caves By Indrajeet is. VERY romantic ambience, private jacuzzis in some rooms, and a private movie room available as well! Saying this hourly booking hotel is one-of-a-kind would be a severe understatement; you have to try it out to know just how awesome it is.
Click on 'here' to book.
6. Vaabi Saabi Hotel
Location: Gurugram, Haryana
6-hour price: ₹999 per room
Brevistay User Rating: 4.8/5
This pocket-friendly hotel is super clean and minimal, with rooms that are actually a lot more spacious than you'd expect. We're not sure why, but their restaurant serves cuisines from all over the world. And for only this reason, they've gained quite a reputation across Delhi!
Click on 'here' to book.
Now that the list is complete, there's something else we'd like you to know. No matter which hourly booking hotel you pick, it'll always feel safe and allow you the freedom to do whatever you want. You won't feel judged, and at no point will we interrupt your privacy. The hourly booking hotels may be ours, but the time and space we provide is all yours.
Even if you were to a plan a heist in our rooms, there's no way we'd know.