Hi I am THE BREVISTAY
Ah! To be straightforward I, BREVISTAY a-k- a "short stay" is an online hotel booking website for you long and not so long hotel stay.
Sounds boring, isn't it? Well, to keep the long story short, and moving the fun element forward, I am the reflection of what you are and what you do, or in other words I am the secret agent which keeps a note of all the gossips of your planned or unplanned travel, whether it's the placement or it's displacement, I have a update of about each and every thing that you are planning to do these holidays with your beloved ones.
Though I am new in the Secret Agency, but I know almost about every department. Whether is online booking as usual, online hotel hunting, or reading customer ratings, no-one is a stranger to me. Not only that, I make you aware about the renowned hotels of the city, where they are, what they provide, how much they cost, how can you get a lifetime experience but also the success stories behind those big 5 star hotel that you dream about! Open me once every day and you will have a information of a new hotel flashing at your phone screen.
Confused about where hotel Raddison stands in the rankings, or how well our recent bookings at the highway resort did, click on the page of achievements and you'll be nodding in agreement. Pantries and Pancakes won't be hot topics until and unless you feature your voice in the viewer's choice.
Your views are the primary matter and my blank page is your article letter. When bored from class and daily routine and there seems to be no solution, just pack your bag and look for brevistay's quick solution. I know that Songs and parties are your ultimate passion and so with current party location about the news of virtual world, I remain at full attention.
MESSAGE FROM TEAM:
Turning onto a serious note, the idea for starting this mobile web application is to bring about the integration, recognition and display the vivid hotels of our city and to provide a common forum for discussion of various facilities provided by them. We vouch for establishing an unconventional hotel reservation style that'll enable people to book on an hourly basis.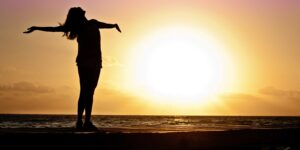 To keep it in a more organized and effective, The market of Brevistay will consist the following:
* Business meetings and travel.
* People wanting hotels near airports, stations, service areas and ports to wait for their delayed departure/arrival.
* People resting in hotels near hospitals after an emergency.
* Naps or time-out for spa and relaxation.
* People looking for resting after a concert, festival or cricket match.
* People looking for resting after a night out, without having to take the car.
* Getaways.
* Breaks for leisure and time-out in your own city.
Just download our android app and choosing hotels will be possible on a click.
Ours is a free online solution without a catch and without additional attached strings. No membership required and we're easy like that!