Why do people use hotel rooms?
If you're being super basic, you'll say that people use them to stay in while on vacation. But let's be real-hotel rooms can be used for anything you want. That's the beauty of it; once you enter and the door behind you is locked, you can do whatever you want with it (as long as you're not going wild and trashing it). But meh, this is also fairly generic info. Let's shift gears for a second. What if you used the room you booked to relieve any kind of stress you've been going through? And no, we don't mean it in the sense that you go on a de-stressing vacation somewhere, and the room you stay in plays the role of a sidekick. What if we can make the room itself the hero? A hero that, if used in the right ways, can actually take all the stress off of you without you actually having to leave the hotel?
It's all very possible and so easy! Rather than doing something revolutionary in your hotel room, making it a stress-free space is all about doing the little things right. What blows our minds is how SO FEW people think of it! But in the words of the great Swedish House Mafia – don't you worry child! We've got a plan for you.
Here's what you can do to make your hotel room the ultimate stress-buster.
1. Make it a familiar space
What we mean by this is, you can treat the hotel as your home space. Little things like – if you like to watch movies at home, you could put on some Netflix in your room. Or maybe you haven't had a game night with your buddies because none of your houses have been free. Well, go ahead and host it in a hotel room! Do things that are familiar, and the room will feel less like it's in a hotel, and more like it's part of your home.
2. Practice yoga or meditate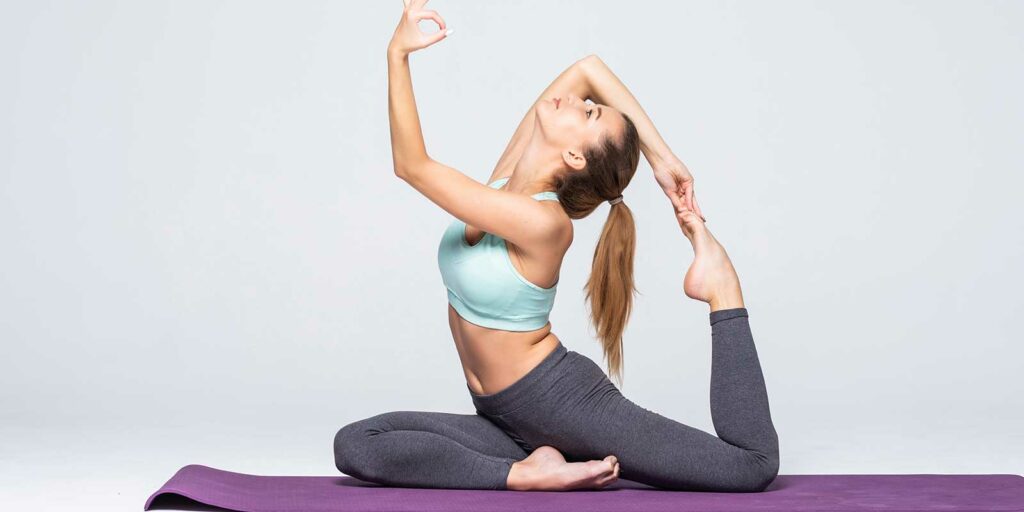 If you've ever practiced these, you know that there's literally NOTHING that comes as close to relieving stress. Even if it's just a few minutes of well-focused and distraction-free breathing, it works absolute wonders. The beauty of a hotel room is that you can leave everything you're thinking about (relationship problems, family issues etc.) outside the door. When you walk in, it's just you entering. Not your baggage.
3. Order room service
Every now and then, pampering yourself is part of what you need to do to keep the stress away. And the hotel delivering sumptuous food that you can eat in a comfy bed with your PJs on doesn't sound like a bad way to pamper yourself, does it?
4. Chill by the pool
If you're lucky enough to be staying in a hotel with a pool, take a swim and let the stress sink down, so that you don't. You can drown in a pool, but you'll never frown in a pool!
5. Take in the rooftop scenery
Sometimes, the best way to elevate your mood is to literally elevate yourself. If the hotel you've booked permits a rooftop amenity, catch a scenic sunset. Rest assured, the stress will set with the sun.
6. Comfy clothes
This may sound superrrr basic, but think about it – don't you feel super relaxed when you come home from somewhere outside and change into something comfortable? Use the same logic here; put on the comfiest outfit you own once you enter.
7. Take a looooong shower
A hot, long, uninterrupted shower can work wonders when nothing else seems to be doing the trick. Showers put a check on our heart rate and regulate our emotions. In short, stress = buh-bye!
8. A cup of tea
Grab your favourite tea flavours and brew yourself a nice cup of herbal tea in the coffee-maker most hotel rooms come with these days. While coffee pumps you up, tea will calm you right down, and give you the feeling that you're being cleansed of everything heavy inside you.
9. Scents & Music
Lastly, a bit of therapy for the senses. Based on what works best for you, you can either light a few pleasant scented candles in the room and/or play soothing music that you otherwise don't get a chance to listen to openly or uninterruptedly.
If you're looking for a relaxing and private space to unwind, hourly hotel rooms like Brevistay can provide just that with the right attention to detail. By incorporating small but effective stress-relieving activities, you can transform your room into a soothing sanctuary. To book an hourly hotel room for your next escape, contact us at 8586877634 or click here.