Are you a travel freak? Well being a travel junkie you definitely need many vacations a year to get refreshed and function in your best form. Travelling several times a year may sound really fascinating but it has its added expenses as well. The cost associated with travelling is too much, be it in your own country or abroad. For a frequent traveler managing the budget while making trips memorable often becomes a very mammoth task. You really don't need to cut down on your travel costs or postpone plans and regret for the sake of money.
Below are certain tips which will help you to have a well balanced and economic travelling experience each time you travel-
Plan your trips ahead in a solid manner- one very important rule for travelling is that you need to look out for the best travel deals which include hotel booking as well as flight tickets. Do look up pamphlets and websites in order to get discounts and rebates. You should also look out for travel packages and scout for your destinations as soon as possible. Thorough planning gives way to better travel experiences.
Choose peak-off times to travel- in most cases we see that the summer holidays or the vacations are the peak seasons for travelling where the flight and train fares touch the sky. Also hotels increase their rent and so travelling during off-season makes the entire cost go down and saves a good amount of money.
Choose a cheaper hotel- the extra facilities like soap bars or comfortable mattresses are definitely a soothing option and most travelers like this idea but all these extra services also make you pay high. Always opt for cheaper hotels or rent apartments to cut down on those extra notes. A slight compromise on the luxury can help you save that money from which you can buy from locals. You can also use hotel booking sites like breviStay in order to get a varied option regarding hotels.
Spend less on food- most of us end up spending lot of money in restaurants while dinning out in expensive hotels like beach side ones or 5 star hotels. You can opt for roadside dhabas where you get tastier and cheaper food that is finger licking good! You can also look for hotels which provide a complimentary meal while staying with them. This will help you save money for shopping too. Do explore the local cuisines and try out street food. They are often not just cheap but you will be marveled to see the hospitality that they provide. Carry packets of ready to eat which will help in dealing with sudden hunger pangs and save your money.
Do not spend much on shopping- yes it may sound awkward to all especially the girls that they might need to cut down on their shopping expenses but if one tries to avoid shopping in malls and buying expensive gifts the budget can be well managed. Try out the local markets and handicrafts rather than visiting malls and buying expensive things. The local items like jhumas and odhnis will add a charm to your wardrobe and keep your expenses in control. This will also make a rise in the income of the poor vendors.
Avoid visiting extremely crowded spots- if you travel frequently then you should always opt for places which are not very popular among people as it is often found that these places of scenic beauty often have low costs of living. The transport drivers and hotels will have cheap rates and you will be able to click lovely pictures for your facebook profile picture as there will be no crowd to disturb you!
Buy maps and direction books- avoid hiring tourist guides as they charge you a lot. Having maps prevent you from spending you more on taxis and other vehicles. It also allows you to go around and visit places without the fear of losing way or getting lost. If you connect with websites like breviStay you will get hundred percent assistance from us.
Do not book hotels in packages- yes it is an option which helps you save a lot of money. You can book your rooms for few hours near the places you visit which reduces the commute at low price. We at brevistay provide you with the option for booking hotels for a few hours and pay accordingly.
Check out for discount coupons – Several travel websites, restaurants and hotel booking sites provide discounts that you should always opt for and haggle for discounts. Yes at times a little bargaining does make us save a few notes. These discount coupons definitely helps in spending few nights at a cheaper cost. We even hog on to some tasty food in some restaurant.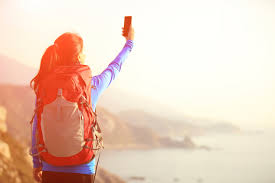 Hence you need not worry about the costs but travel the world with all enthusiasm and happiness. These few tips I am sure will help you to plan a pocket-friendly trip to your dream destination. Travelling around the world is the best break from life.
Brevistay make sure that your travel experiences remain memorable and enjoyable.
BreviStay assures you a travel experience within budget and we give you rooms as per your desire at affordable prices. There are no fuss of check-in and check-out timings. The payment on hourly basis will surely act as the icing on the cake for the regular travelers.