Admission season is finally here!
This is the time of the year when fresh-out-of-school students seek admissions at the various colleges of top cities around India. Making a beeline for admission forms, entrance exams, counselling sessions at different colleges- not a very pleasant experience, is it? This will require the students, as well as their accompanying guardians to stand in lines for hours, day after day. We're sure you're not really looking forward to this really tiresome experience!
Need for a hotel by hour during admissions
But now there's a way out of this mess! Brevistay brings you the privilege of booking rooms by the hour. Yes- you can now book rooms on an hourly basis, and pay accordingly which is very apt for college admission purposes. So be it the dry heat of Delhi or the sweltering summers of Kolkata- you now have a way to escape it all during the admission season! With this facility at your disposal, you now have the choice of an admission slot convenient to you, and not the one allotted to you by the institute. This is why you should book a room before you book your collge seat!
Hottest admission spots
Delhi, along with its outskirt areas, is a very hot spot for college admissions owing to the DU colleges and numerous other top notch institutes and colleges present in this region. Brevistay provides rooms in Delhi, Gurgaon, Noida and Ghaziabad. You can easily avail for a few hours, or for a night-as per your schedule.Besides the location mentioned above, Brevistay also operates in 10+ cities around India, making it easier for you to find a room at student friendly rates.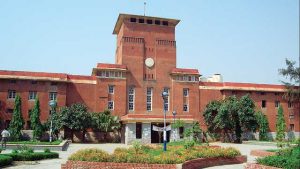 Why rush when you can rest?
What do you do when you have an interview or an exam centre at a location far away from you place and you have to report to the centre early in the morning? You wake up when it's still dark, rush, rush, rush- the bus or train gets late and finally reach the centre with just 2 minutes in hand. No, this isn't the way you should approach an exam centre. An important examination requires you to sleep well and wake up with a calm mind. So the best way is to arrive a night before and put up at a hotel for the night. This will also help you in your last minute revision! Most hotels, even for a few hours' purpose charge a hefty, full day's amount. But now, as you can stay and pay on an hourly basis with Brevistay, why pay for the entire day?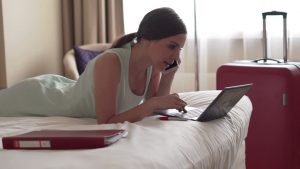 Wanna get a room by hour ASAP?
While the procedure to book a room through Brevistay is super easy, please also note that only those, 18 and above are eligible for booking a room. But most students, by the time they are out of school, attain the age of 18. They can of course avail a room. If you are a minor and are accompanied by a guardian-it's absolutely fine.
So before you rush for your college admissions or for an examination, do not forget to book a room at the nearest possible location via Brevistay. All the hotels at Brevistay are super safe for young students! Short stay, safe stay is our motto. Our friendly customer service is always there for you, in case you might require assistance. Visit Brevistay.com or call 91-9717386056 or 91-9871958885 now!