Helllooooo people of Mumbai! We're back once again with a fresh new article, and we think you're going to like this one. A lil' birdie told us that sometimes you get frustrated researching which hourly booking hotels suit you best. And it makes sense. Finding ones that have everything you're looking for (high quality rooms, price, privacy, availability, open-mindedness of the staff) is no easy feat. But we're here to help! Getting right to the point, we've gone ahead and made a list of hourly booking hotels in Mumbai that tick ALL the boxes. Not only that, we've picked out only those that have been rated the best by our audiences. So that you know there are no biases; only complete and utter transparency. 😎
Here we go!
1. Hotel Bindra Supremacy
Location: Marol, Andheri East
6-hour price: ₹ 2,464 per room
Brevistay User Rating: 4.7/5
We've listed our hourly booking hotels in no particular order, so this one isn't really #1. But it very well could be. It comes bearing all the relevant amenities, while also offering maximum privacy for all your shenanigans. Use it for work, cuddles, sex, creating art or simply for some old-fashioned alone time. Ain't nobody going to disturb you here.
Click 'here' to book.
2. Eskay Resort By Muza
Location: Borivali West
6-hour price: ₹ 3,199 per room
Brevistay User Rating: 3.9/5
This one's a bit different than the other hourly booking hotels on this list. Located close to Gorai and a bit further than the chaos of the city, it almost feels like a mini vacation! To top things off, there's a gym, pool and jacuzzi available for you to connect with yourself too. Those who say you can't relax in Mumbai clearly seem to have zero clue what they're talking about.
Click 'here' to book.
3. Hotel Aura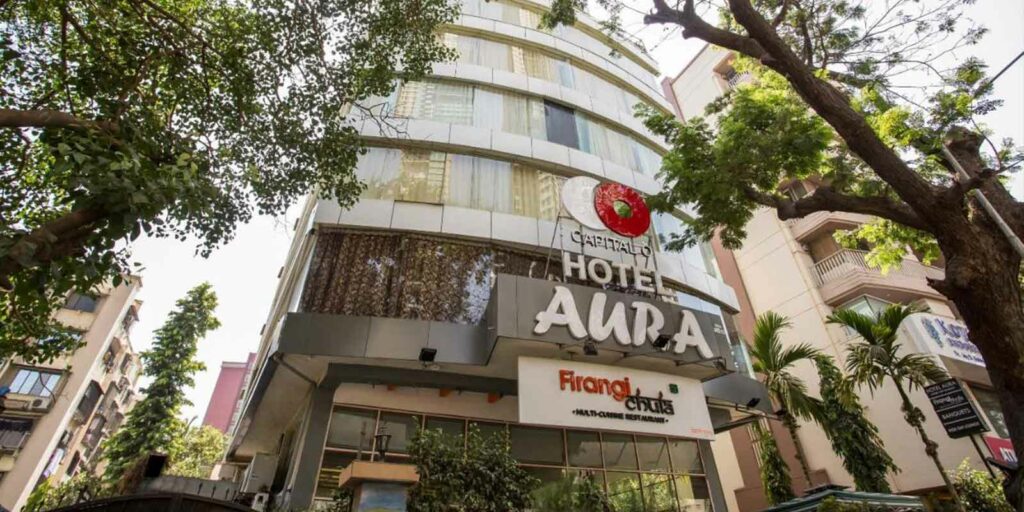 Location: Malad West
6-hour price: ₹ 2,800 per room
Brevistay User Rating: 3.7/5
The interiors of the rooms in this one are minimal and very aesthetically pleasing. The staff are super cordial and accommodating, and this hourly booking hotel is ideal for a quick escape within the city. Don't remember exactly who, but one Brevistay-er definitely said this hotel had the right 'aura'. Legend has it that's why they named it this.
Click 'here' to book.
4. Hotel Samrat
Location: Khar West
6-hour price: ₹ 1,500 per room
Brevistay User Rating: 3.8/5
Finally, an hourly booking hotel suiting the lazy Bandra crowd that refuses to travel too far from home! Right in the midst of a bunch of pubs and venues like Doolally, The Habitat, 3 Wise Monkeys and Quarterpillar, this one's ideal for those who want to keep the spirit of the night going once the nearby venues shut down. Also great for those who are looking for a safe and private space but don't want to venture towards the outskirts of Mumbai.
Click 'here' to book.
5. Comfort Inn Heritage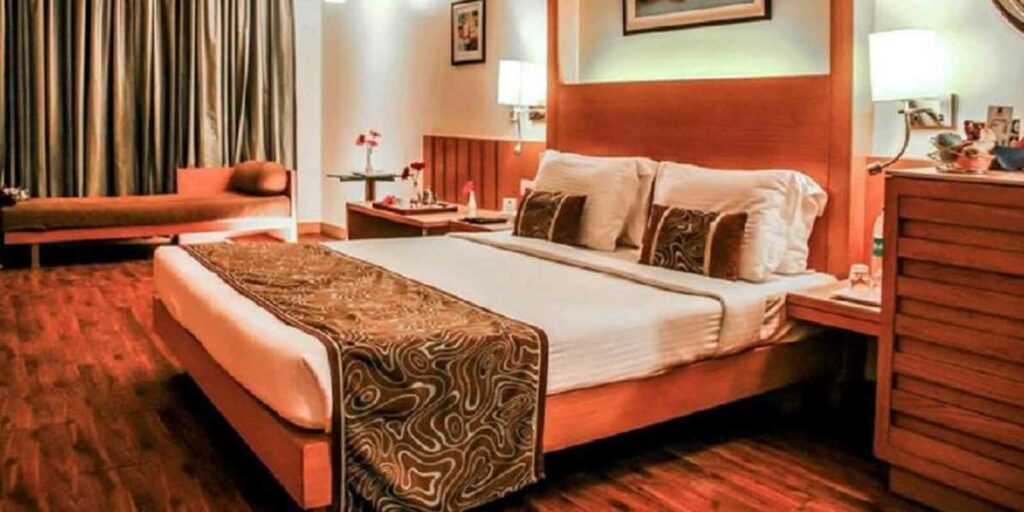 Location: Byculla East
6-hour price: ₹ 3,024 per room
Brevistay User Rating: 5/5
Was this list even complete without an option in the famed SoBo? It couldn't possibly be! This hourly booking hotel is super close to CST station, and some of the rooms have bathtubs and minibars as well. Does anyone else fancy a glass of wine + a relaxing bath in the tub too? No? Just us? Alright then.
Click 'here' to book.
Now that the list is complete, there's something else we'd like you to know. No matter which hourly booking hotel you pick, it'll always feel safe and allow you the freedom to do whatever you want. You won't feel judged, and at no point will we interrupt your privacy. The hourly booking hotels may be ours, but the time and space we provide is all yours.
Even if you were to a plan a heist in our rooms, there's no way we'd know.