Guess what? It looks like hotels have finally decided to join the 21st century and offer their guests the option of hourly hotel rooms. No longer will travelers be forced to pay for a full day's stay when they only need to catch some zzz's for a few hours. It's about time! And let's not forget about the hotels' benefits – more guests can be accommodated in a day.
But wait, there's more! These places that provide hourly hotel rooms are more than just a place to crash for a few hours. They also offer all the perks of a traditional hotel stay, like access to lounges, meeting rooms, and even bunker beds. So whether you're looking to take a power nap or get some work done, hourly hotels have got you covered.
According to Allied Market Research, the hourly hotel booking market was valued at $16.67 billion in 2019 worldwide and is expected to reach $25.62 billion by 2027.
Let's take a look at 20 reasons why hourly hotel rooms are in huge demand among travelers:
1. Pocket-Friendly
Hourly hotel rates are a game changer in the travel industry. Most of the time, travelers must pay for a full day when booking a hotel room, even though they need the room for only a few hours.
However, with many hotels now providing rooms on an hourly basis, this is no more a compulsion. Travelers can now pay for hotel rooms according to the duration of their stay, which will have a huge impact on their bank accounts.
With hourly room options for 3 hours, 6 hours, and 12 hours, there is no doubt that hourly hotel rates save a lot of the traveler's money compared to 24-hour hotel rooms.
2. Privacy
Let's be real, having privacy is a big deal. And everyone deserves privacy. That's why it's no surprise that hotels offering hourly rooms and short stays are becoming increasingly popular.
You can enjoy your privacy with hourly rooms without spending a fortune for an entire night. Whether you're looking for a place to rest and recharge during a long layover, or a spot for a romantic rendezvous, hourly hotels offer a discreet and private space that's all yours.
Plus, with the rise of remote work and virtual meetings, hourly rooms can provide a much-needed escape from the distractions of home. You can work peacefully and quietly without worrying about nosy roommates or family members barging in.
3. Flexible Check-ins and Check-outs
Hourly hotel booking offers the great advantage of flexible check-in and check-out timings that can come in handy in several situations. Whether your flight schedule changes or your meeting times get delayed, you can easily extend your stay at the hotel without any unnecessary worries.
The best part? With hourly hotel rates, you only pay for the hours you stay, not the entire day's rent. This way, you can easily stay within your spending limits and avoid overspending on unnecessary expenses while relaxing your body and mind.
All in all, flexible check-in and check-out timings give travelers the freedom and convenience to manage their schedules and stay within their budget while enjoying a comfortable stay at an hourly hotel.
4. Perfect for On-The-Move Traveler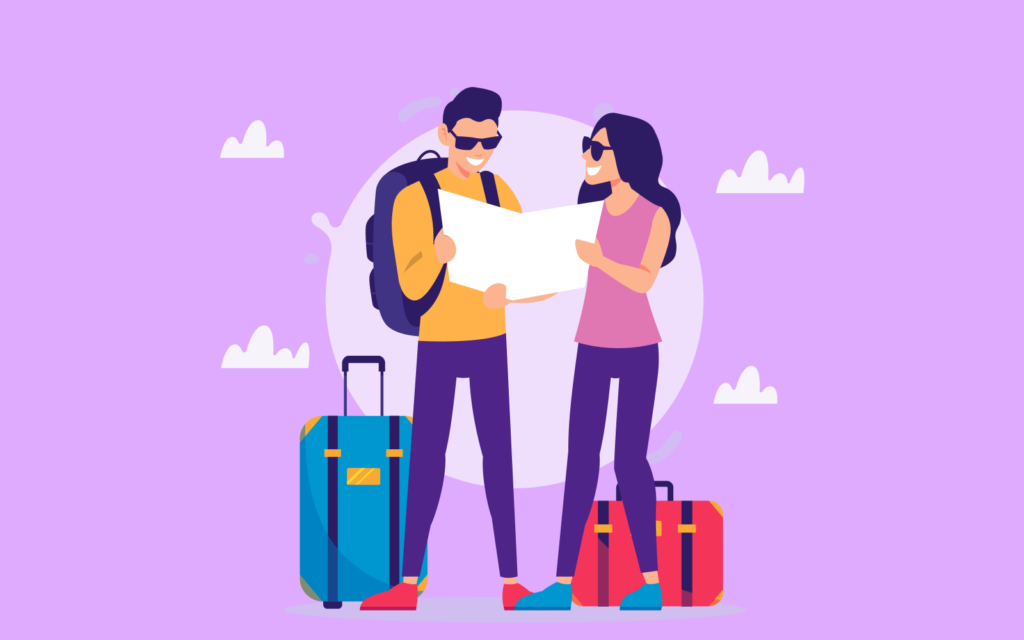 Are you a trekker, pilgrim, or traveler always on the go? If you're in need of a place to lounge and unwind during your connecting travels, a hotel that offers lodging and boarding for just a few hours might be the perfect solution.
With hourly hotels, travelers can enjoy a comfortable and convenient stay for as little or as long as they need without breaking the bank. And since you only pay for the hours you stay, you can spend your spare time leisurely and enjoy all the amenities that the hotel has to offer.
So, hourly hotel rooms are perfect for travelers on the road.
5. Venue for Meetings
Whether you're a business traveler or local professional, hourly hotel rooms can provide you with the perfect space to conduct your meetings in a comfortable and professional setting.
One of the main benefits of hourly hotels is their flexibility in booking duration. You can book a room for as little as one hour or up to several hours, depending on your needs. This means you can book a meeting room for only the duration of your meeting, saving you money compared to traditional hotel meeting rooms that often require booking a full day.
6. Judgment-free Stay
Hourly hotels offer the perfect solution for couples who want a comfortable and judgment-free place to stay for a few hours. With their open-minded approach, they provide a welcome change in the traditional mindset towards young unmarried couples.
So why worry about the limited options available when you can have a hassle-free and enjoyable experience in a comfortable and accommodating hourly hotel room? Book your stay at Brevistay and enjoy your time together without any worries.
7. Taking a Break
For those looking for a quick escape from the daily grind or a short break in their journey, hourly hotels can be an ideal option. With hourly hotel bookings, you can enjoy a comfortable and relaxing stay for a few hours without paying for an entire day or night.
These hotels provide a convenient and budget-friendly way to unwind, recharge and refresh before continuing your journey. Whether you're a solo traveler, a couple, or a group, hourly hotel bookings offer flexibility, privacy, and comfort that can make your short break an enjoyable and memorable experience. So, go ahead and book your stay today and make the most of your time off!
8. Boon For Locals
Imagine this: you have back-to-back exams or a wedding to attend, and you need a place to rest and freshen up in between. This is where hourly hotel bookings come in! With a few hours of stay, you can get the tranquility and comfort you need to prepare for your next exam or wedding function.
Plus, you don't have to travel far from your home or the venue – it's in your local vicinity. So, if you're looking for a place to unwind and get some peace of mind during short breaks, hourly hotel bookings are the perfect solution!
9. Place for After-Parties
Hey there, party animal! Do you know what can be a real bummer? When the concert ends early, or the club shuts down too soon, right when you're all pumped up! But hey, who says the party has to end there? With hourly rooms, you can keep the vibe going by booking a hotel room for a few hours and partying the night away!
With hourly hotel booking, you can find a comfortable and affordable room near you any time of the day. Don't let the time get in the way of your party vibe! Keep the fun going with after-parties in hourly hotel rooms.
10. Quality Time for Couples
We totally understand how important it is for couples to find a private and comfortable space to spend some quality time together. Sometimes, finding that perfect spot can be a real struggle.
This is where hourly hotels can be a lifesaver! Whether it's a romantic date, a movie night, or just a chill session, we've got you covered. Say goodbye to those uncomfortable stares, and hello to a peaceful and intimate time with your loved one!
11. Additional Exclusive Amenities
Nowadays, hotel booking apps and websites overflow with exciting deals and discounts for hourly rooms. And guess what? If you're lucky enough, you might even come across hotels that offer dedicated rooms with exclusive amenities and staff dedicated to short stays. Your quick stay may even allow you to use their luxurious spa or fitness center facilities as part of their hourly stay package.
12. Storing Luggage
Have you ever found yourself in a situation where you're traveling with valuable luggage but don't necessarily need a place to sleep or recharge? Hourly hotels can be a great help in such situations.
You can easily and cost-effectively secure a safe abode for your belongings while you explore the local scene It's a simple and practical solution for travelers who want to keep their worries behind and focus on enjoying their trip. Plus, with the trend of hourly hotel bookings on the rise, it's exciting to see how this concept will continue to evolve and improve to better meet the needs of travelers on the go.
13. Workspace
If you work remotely and need a quiet and peaceful workplace, booking an hourly hotel room is one of the best options.
Hourly hotel bookings are not only great for digital nomads but also for digital influencers and artists who need a quiet, peaceful, and aesthetically pleasing space to work in. Whether you're looking for a beautiful background for your latest Insta post or need a quiet place to shoot your latest project, a hotel room can be the perfect solution. Plus, actors and performers can use the room for a quick touch-up before their shoot.
14. For Layover Travelers
Cheap flights often come with layovers. When you have a long layover, you have limited options to spend your time. You can idle your time at the airport, explore the city you are in, or you can relax at an hourly hotel for a few hours.
Hourly hotel rooms can be a great option for travelers who have a long layover and want to rest, shower, or work in a quiet environment. Rather than spending hours at the airport, they can book a hotel room for a few hours, take a nap, or freshen up, and continue their journey with renewed energy.
15. For Business Travelers
Are you a business traveler looking for a quick and affordable way to freshen up before your next big meeting or presentation? Hourly hotels on Brevistay are the perfect solution for you. With hourly booking options, you won't have to worry about breaking the bank just to rest and prepare for your next work commitment. So why spend a fortune on a full night's stay when you can enjoy all the amenities you need for a fraction of the cost?
16. For Backpackers and Trekkers
If you're a backpacker or trekker on a long and adventurous journey, you know how important it is to give your tired body some rest and refreshment. Sometimes you just need a quick nap or a place to recharge before continuing your trekking or backpacking trip.
With hourly hotel bookings, you can easily find a comfortable and affordable place to rest up for a few hours and get back on the road feeling energized and ready to take on your next adventure.
17. Religious Tourism
For travelers going on a pilgrimage to places like Tirupati or Rameshwaram, it can be tiring to take connecting transportation and go through a long journey. With hourly hotel rooms, you can easily find a comfortable and affordable hotel room for just a few hours to rest and freshen up before continuing your journey to the temple.
18. Perfect for a Weekend Getaway
Planning a weekend getaway with your friends? Why limit yourself to one destination when you can visit multiple places in one trip? By planning a road trip that includes several attractions and short hotel stays, you can create a fun and cost-effective getaway. It's the perfect way to see more and make the most of your travels!
19. Hassle-free Healthcare with Day-Use Rooms
While the healthcare industry is booming, people in rural areas and tier 2 cities still struggle to access top-notch medical services. So, many have to travel to metro cities to receive medical treatment or visit a loved one in hospitals. With day-use rooms, you can easily find a comfortable and cost-effective space to freshen up before heading to the hospital or clinic.
20. Ideal For Students and Job Seekers
For students, traveling to the nearest test centers in different cities can be a significant challenge. They may have to travel long distances, and it can be costly to stay overnight at a hotel. By using hourly hotel rooms, these students can save money and time by only booking a room for a few hours to freshen up and get ready for their exams.
Similarly, job seekers traveling to other cities for job interviews may not require a full-day booking in a hotel room. Instead, they may only need a few hours to prepare before their interview. Room by the hour provides a flexible and cost-effective solution for these job seekers to get ready for their interviews without paying for a full day or overnight stay.
Wrap Up
Hourly hotels have become an excellent alternative to a traditional overnight hotel stay. They offer a flexible and cost-effective solution for many travelers, including business professionals, layover travelers, backpackers, and students. They offer privacy, convenience, and a safe place to keep luggage or freshen up before exploring a new destination.
Whether you're on a tight budget, need a quick nap, or require a place to work remotely, hourly hotel rooms provide a convenient and affordable solution to all your needs. So next time you're on the road, consider the benefits of booking an hourly hotel room and enjoy a more flexible and comfortable travel experience.